Taking a refreshing dip on hot days, keeping in shape by doing regular lengths, enjoying quality time with the kids or with friends, … Buying a swimming pool is something you do for many good reasons. But how do you start the search for a suitable copy? And what things should you pay attention to when you buy a swimming pool? You discover them here!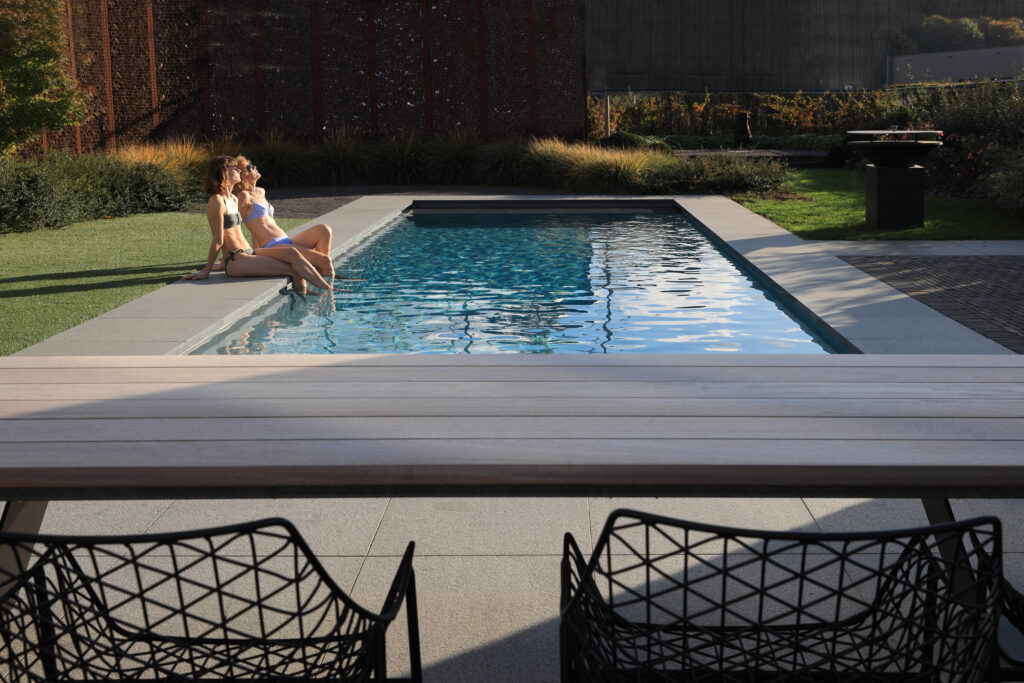 Buying a pool from a reliable partner
Choose a reliable partner with the necessary experience and expertise. That's the only way you can be sure that the best materials are used. At Leisure Pools, for example, we only use high-quality full epoxy vinyl ester, which is much more resistant than polyester. In addition, the core of our pools consists of three super fibres: Kevlar®, carbon and basalt. This translates into a lifetime guarantee against osmosis on all our pools! Also, don't decide overnight. Take your time and find a pool builder who understands your needs. One you trust.
Would you like a total makeover of your garden that includes a swimming pool, pool house and wellness area? It is possible at Leisure Pools.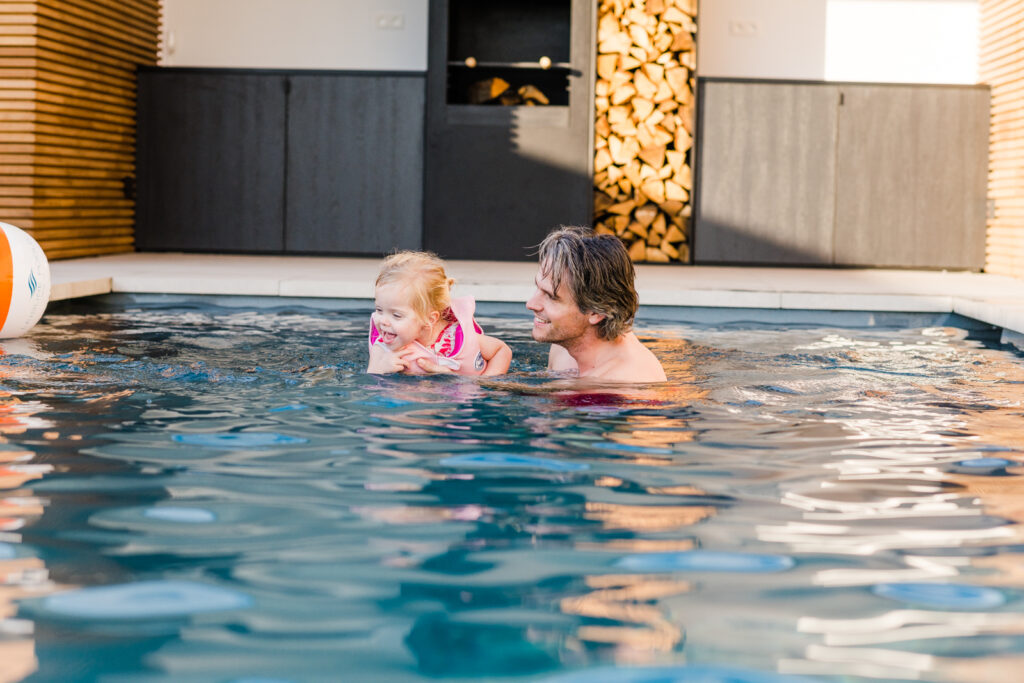 A low-maintenance pool
Obviously, you would prefer a pool that does not require too much maintenance. Although a completely maintenance-free pool does not exist, Leisure Pools does everything possible to keep maintenance as easy and minimal as possible. Our swimming pool walls, for example, have a very smooth and closed texture, so that dirt cannot settle in the pores. In addition, they have active elements to kill bacteria, so you can always swim in crystal-clear water and with minimum maintenance.
By the way, did you know that at Leisure Pools you can also buy a pool with an automatic measuring & regulating system that checks and adjusts the parameters of the pool water itself? So all you have to do is enjoy yourself carefree.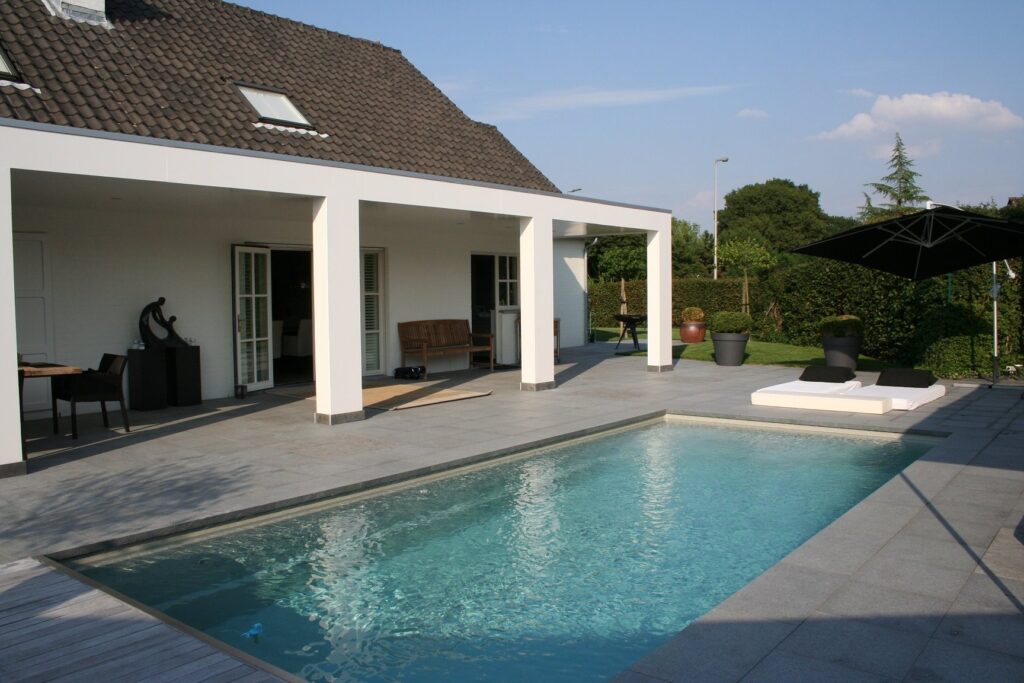 A swimming pool that consumes as little as possible
Besides minimal maintenance, energy consumption also plays a major role in choosing your dream pool. Purchasing is one thing, but you don't want any unpleasant surprises afterwards. Leisure Pools therefore provides some standard items that limit the energy consumption of the pool. For example, we always recommend solar slats for swimming pool covers. These bring the pool water to the right temperature and keep it at that level. In this way, you gain an average of 4 to 8°C without consuming any energy. In addition, the cores of all our swimming pools are insulated with a nano insulating mat. It is waterproof and vapour proof and guarantees excellent insulation over a long period.
Buying the best pool ..
That's what you do at Leisure Pools! And we are firmly convinced of this. Let us summarise: Leisure Pools makes the best swimming pools in the world. After all, the four cornerstones of our business are:
Use of the best materials
Quality control
Building Mastery
Rock-solid guarantees