A swimming pool in the garden is without a doubt a real eye-catcher. Moreover, it is the ideal place to have hours of fun with your friends and family. But how do you make it even more fun and how do you create a harmonious whole? In this blog we give you more information about the finish and accessories of your dream swimming pool from Leisure Pools.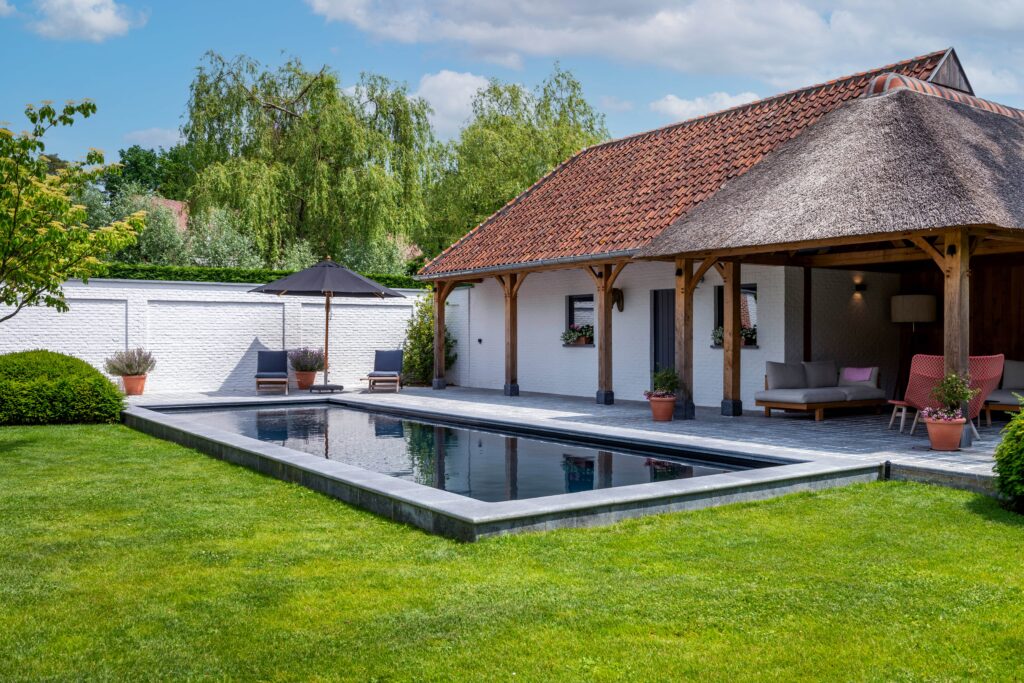 Finishing off around the pool
Leisure Pools does more than just building and installing swimming pools. We also take care of the complete finishing around the pool. More than that, if you wish, we can take over the entire garden design for you.
But everything starts at the beginning, take for example the coping stones. They ensure that the pool gets a perfect finish. We offer different types of coping stones made from natural stone, always in different sizes. This gives you a wide choice and we are certain that we have something you like.
We also look at the terrace. It is the ideal addition to any swimming environment. After a good swim, relax with a cocktail in your hand, or sunbathe for hours.
By using the same material for the terrace and the coping stones, you can also create a beautiful entirety in the garden. Would you prefer a contrast, for example, with a terrace in tropical hardwood? We will discuss the possibilities!
What pool accessories do I need?
With some well-thought-out pool accessories you ensure that you can fully enjoy the pool in your garden. Thus, a pool cover not only facilitates maintenance, but also increases safety and insulates the pool water. A pool filter provides crystal clear water and pool lighting mainly contributes to the enchanting atmosphere that hangs around the pool in the evening.
In addition, there are many other pool accessories to increase your comfort or make pool maintenance easier. Think of a countercurrent system for swimming laps, a pool cleaner to remove dirt and an automatic regulation system to keep the water quality at the right level. Everything naturally depends on your wishes.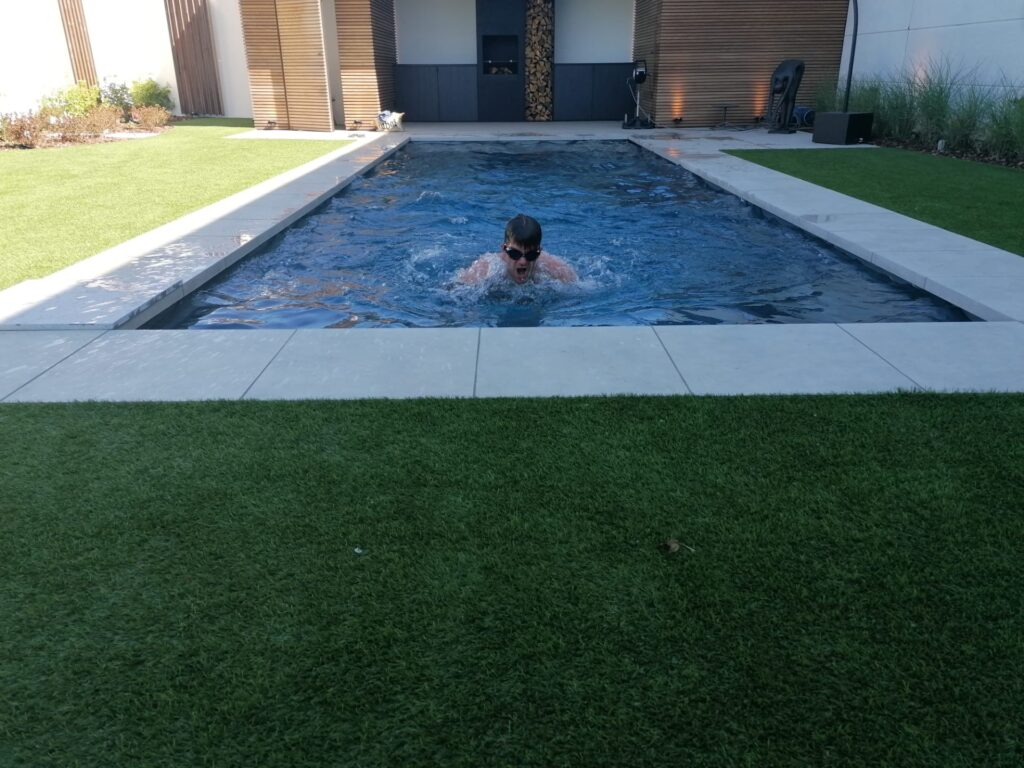 A total project of Leisure Pools
Is your dream pool only complete with a wellness area, a pool house and the right garden furniture? We arrange it all. Leisure Pools is a pool builder with an eye for detail. For us, the construction of a swimming pool is more than just the installation of a shell. We prefer to create a total experience for our customers; an oasis of peace.
Any questions? Contact us !